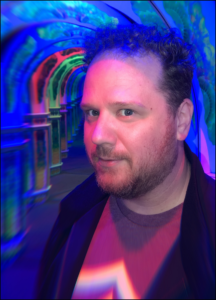 Richard Malena-Webber is an academic, puzzle and game designer, and presenter. He's designed codebreaking challenges for everything from the launch of the Tomb Raider movie to live interactive crime-solving mysteries, and spends his spare time writing stories and adventures for Dungeons & Dragons. Rich hosts Atomic Game Theory, a video series devoted to game analysis, and co-hosts Owlbear Soup, a weekly talk show on Twitch.  In addition to developing his own projects, he's contributed to RPGs and board games like Betrayal at the House On The Hill: Widow's Walk and Phoenix: Dawn Command.
Richard is experienced and available to assist as a freelance consultant on a variety of creative tasks, including board game playtesting, analysis, and development, puzzle playtesting and creation, role-playing game writing, editing, and development, Kickstarter design and analysis, and reviews for any of the four.
email me // puzzle portfolio // rpg portfolio
WHAT'S NEW?
Currently, Richard is the headmaster of the Academy of Adventures, an online Dungeons & Dragons summer camp and afterschool program for kids ages 11-15! Students can join our weekly adventures and make it to level 7 by the end of the school year!
Richard is also the co-host of Owlbear Soup, a news and reviews show all about tabletop board games and roleplaying games! We currently stream every Sunday at twitch.tv/savingthrowshow at 2pm PST.
---
PAST PROJECTS
Atomic Game Theory began in 2016 as a series of videos on YouTube tying some of Richard's favorite games together with one of his favorite teaching topics. Atomic Game Theory was the natural extension of presentations on Games and Game Theory at colleges like DigiPen Institute of Technology and conventions like PAX Dev, PAX South, and Rose City Comic Con, which were all extensions of instructing game theory courses as a high school teacher. While game theory is traditionally used for topics like economics and politics, showing how it comes up in board and video games is a particularly fun exercise. Once these conflicts are brought up in a natural way, they become much easier to see in the rest of the world. With AtomicGameTheory.com, Richard plans to put video, text, and audio all to use to bring game theory to everyone who wants to learn.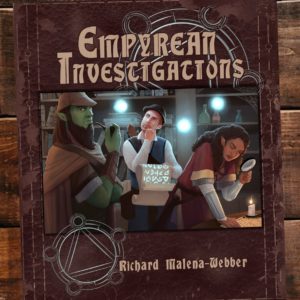 Empyrean Investigations is a love-letter to the detective genre, adding new rules to create dedicated investigators in the world of Dungeons and Dragons. This 88 page tome is filled with five new class archetypes, including the Master Machinist, magical master of surveillance, and the Oath of the Akashic, paladins connected to a vast store of memories in the Astral Plane. Game masters also gain three devious adventures to test out a party's deductive skills. Empyrean Investigations was launched on Kickstarter in late 2019 with the help of 676 backers pledging over $20,000. The digital version of Empyrean Investigations can be purchased on Gumroad.
In 2019, Luke Laurie and Breaking Games launched a Kickstarter for the incredible board game Dwellings of Eldervale. As part of the campaign, Richard designed a series of eight puzzles tied to an in-game story, allowing players their very own glance into the world of Eldervale. Each of the puzzles were themed to a specific element and faction within the game, and challenged players to test their skills of observation and decryption. Solvers of the Earth Puzzle were rewarded with a tree planted in their honor, and solvers of the final Chaos Puzzle received the Minotaur mercenary for free with their game.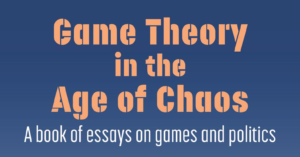 Since the last Presidential Election, Mike Selinker, prolific game designer and president of Lone Shark Games has written a series of articles applying game theory to the political decisions we see in the news every day. Though he often dealt with the bleakest of headlines, Mike was able to use thoughtful and hopeful analysis to provide potential choices that could make for positive change in the future. After writing twenty-two essays, Mike prepared to publish them in a single volume called Game Theory in the Age of Chaos as a fundraiser for the Democratic Party. Each chapter also features a short essay by Richard going into further detail on the specific game theory Mike discussed. This made the book not only a solid analysis of a turbulent political situation, but also a means for readers to learn a little more about game theory in action. Game Theory in the Age of Chaos is available for purchase through Basket of Adorables.
The Speakeasy Society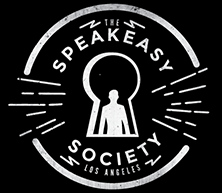 is an incredible immersive theater production based in Los Angeles. Over the last two years, they have performed the Kansas Collection, a dramatic retelling of the history of Oz after Dorothy's return to Kansas. This faction-based narrative allows players to join groups like Scarecrow's Army, the Patchwork Resistance, or even work with Ozma herself. Richard worked as part of a small, dedicated team to create an immersive set of puzzles which would allow members of the Revolt faction learn more about their leaders, Ginjur and Glinda, as they continued to unlock new ciphers in preparation for Chapter 5: The Vow. This "mid-season finale" dramatically shook up the story of Oz and propelled the story towards its final chapters.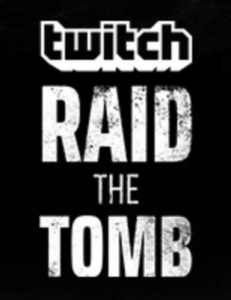 For the March 2018 international release of Tomb Raider, Richard worked with Timberview Productions to create a devious labyrinth for Twitch viewers to explore over the course of forty-eight hours. Each short section of the labyrinth featured a series of clues and a unique solving mechanic to open each of fourteen tomb doors. In order to appeal to players of any language, the entire puzzle used visual notes and a unique library of internationally recognized Twitch emotes for both clues and solutions. Rather than relying on codes and ciphers, these used ideas and mechanics similar to those in both tactile and computer puzzle games. After two full days of solving, the Raid the Tomb stream had been viewed more than two million times.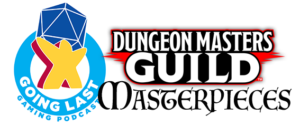 Since early 2018, Richard has been releasing all sorts of content for Dungeons and Dragons on the DMs Guild. The Guild is a perfect way for anyone to publish their own adventures and rules for public sale, all the while getting to use the incredible settings that make D&D so much fun to play. His most recent release is The Heart of Svogthos, a love letter to The Guildmasters' Guide to Ravnica. Previous projects include The Monologue Mechanic, a guide to villainous verbosity, and Rise of the Champions, the first chapter of a heroic adventure path called the Champions of Crown City. Richard has also contributed to products like Khyber's Cursed, Monsters of the Guild, and The Faithful of Eberron, and has created his review series DMs Guild Masterpieces on the Going Last podcast.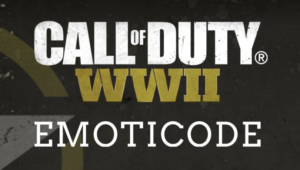 For the August 2017 release of Activision's Call of Duty: World War II, Richard was tasked with designing a series of forty-five ciphers of increasing difficulty for an event called the Emoticode. Each of the ciphers were transmitted over Twitch using their unique library of emotes built up over years of streaming and spectating. Many of the ciphers, such as Semaphore, Morse Code, and Caesar Shifts, can be found in the Puzzle Keyring. The special medium also allowed Richard to build in more modern codes like Vigenere, One-Time Pads, and even the famed Enigma machine itself. In the end, the Emoticode took thousands of solvers more than forty-five hours to complete, and the stream was viewed more than eight hundred-thousand times over a three day span.
In January 2017, Richard launched a successful Kickstarter for The Puzzle Keyring, a guide to puzzle solving for hunts and escape rooms. Initially spurred on by the Make/100 Initiative, The Puzzle Keyring is now a set of twenty cards, each detailing a different cipher and its method of decryption. The Keyring includes basic ciphers like Morse Code and Semaphore, and more advanced ciphers like Polybius and Book Codes. After meeting the initial funding target of $4,000 in a mere six hours, the project generated over 300% of the goal by the end of the month. The Puzzle Keyring is currently on schedule to reach 290 backers around the world in July 2017.
Richard was the cohost of the Going Last Tabletop Gaming Podcast, a biweekly look at the latest in board games, gaming industry news, and gaming Kickstarters. Going Last is two hundred episodes strong, filled with interviews with game designers like James Ernest, Mike Selinker, and Keith Baker. Besides talking about games, Richard also loves to pore through the newest 5th Edition D&D homebrew creations on the Dungeon Masters' Guild, looking for Masterpieces in the rough. Through forty episodes of Going Last, Richard has studied and reviewed more than 250 gaming Kickstarters, from totally independent releases to million-dollar campaigns from the giants of the board gaming industry.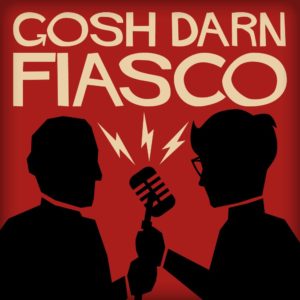 Gosh Darn Fiasco is a live-play podcast dedicated to the Fiasco Roleplaying Game. Along with host and producer Laser Malena-Webber, the GDF team improvises a story based on a prewritten playset. Fiasco is designed to play like a Coen Brothers movie, but GDF strives for comedic narratives. Special Guests on Gosh Darn Fiasco include a variety of friends, from comedians and improvisers like Jackie Kashian and Lucia Fasano, to authors like Keith Baker, Chelsea Cain, and Gail Simone. Richard and Laser have performed Gosh Darn Fiasco Live on the high seas on the JoCoCruise, at conventions like Rose City Comic Con and PAX East, and locally at the Kickstand comedy theater.
Richard is an editor, developer, and longtime playtester of Phoenix: Dawn Command, a roleplaying game by Keith Baker and Dan Garrison. Phoenix is set in the world of Dalea, which has come under threat by the mysterious Dread. Characters are able to play superhuman heroes who can be dropped into deadly scenarios where victory is never assured. Unlike many RPGs, Phoenix uses a deck of cards to resolve conflicts, and characters level up and gain power and abilities only when they are killed in action. Richard created a series of YouTube videos introducing the game during early development. Besides his editorial work on the initial rulebook, Richard has run demos of Phoenix at GenCon, and is currently in the middle of writing a series of three new adventures for future release.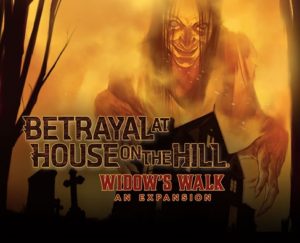 Betrayal at House on the Hill has long been one of Richard's favorite games. It's a fantastic cooperative game where one player betrays the rest, but no one knows who it will be or how it will be done until midway through the game. Betrayal at House on the Hill comes with fifty different Haunts, each detailing a specific method of betrayal. For Halloween 2016, Avalon Hill and developer Mike Selinker decided to revisit the House and add some new horror in an expansion called Widow's Walk. And they brought along a bunch of their friends. In what Richard will forever see as the product of some kind of celestial harmonic convergence, he was able to co-author a brand new cat-themed Haunt for the Widow's Walk expansion with his partner Laser Malena-Webber. Richard was also asked to develop a second Promotional Haunt called "Walk Among the Stars" which aired on "Game the Game" with developer Elisa Teague on the Geek & Sundry channel.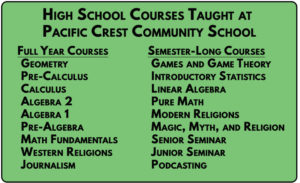 Richard was the advanced mathematics teacher at Pacific Crest Community School in Portland, Oregon for ten years, and continues to teach as a transplant to Los Angeles. As a teacher in a small school, Richard taught a wide variety of classes, sometime teaching seven different courses in the same semester. With small class sizes and a lot of editorial freedom, Richard was able to build a dense portfolio of educational experiences in a relatively short amount of time. Many of these involved Special Advanced Seminars, where Richard was able to take college-level material and introduce it to younger students in a discussion based setting. While teaching at Pacific Crest, Richard received commendations for excellence from Stanford University, Massachusetts Institute of Technology, and Portland State University.