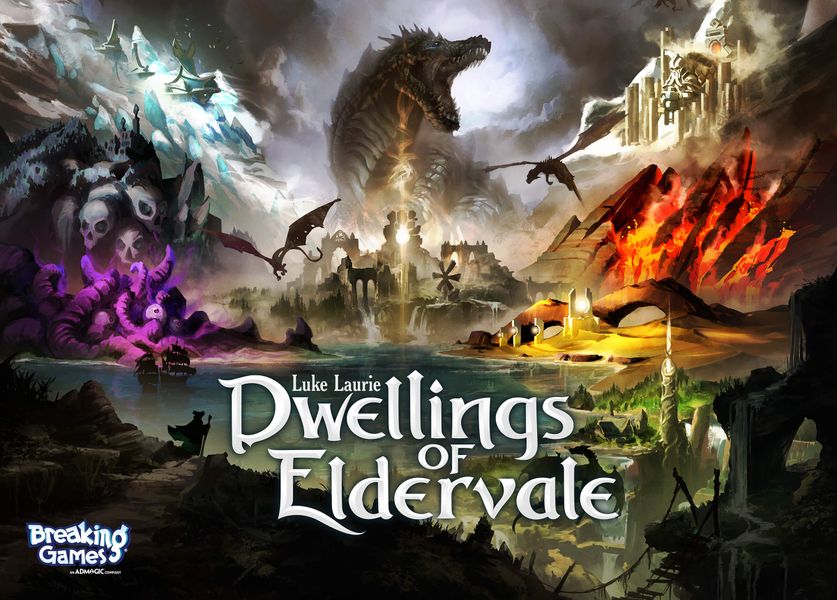 Dwellings of Eldervale
Dwellings of Eldervale is an incredible, highly competitive game by Luke Laurie and the team at Breaking Games. In Dwellings of Eldervale, players take on the role of one of the eight elemental factions, each with unique abilities and opportunities to explore this dangerous new world. This worker placement, area control, tableau building game can be played in 1-2 hours.
It's important to know how much time Dwellings is going to take, because you're going to want to play it again. Every game is a brand new battle, with new options and possibilities that open up as the game progresses. Each of the mechanics blends together seamlessly to create an experience you just can't get enough of!
More Information:

Places to Buy:
Posts featuring this game