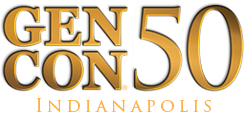 I am so excited to finally announce that I will be presenting at GenCon 50 in Indianapolis on Friday, August 18th! Growing up as a little RPG kid, I always thought GenCon was this mythical place where nerdery blossomed. People from around the world gathered to celebrate their hobby and make it better and better. Friends of mine in college flew out and came back with a brand new D&D 3rd Edition Player's Handbook signed by the creators? It was madness. I was shocked when I was able to finally attend last year at how massive the convention really was! I just wanted to be a part of it.
Games and Game Theory 101 is a talk that I gave for the first time at PAX Dev in 2015. It's basically my entire high school course, slammed together into a one hour introduction to game theory. We cover the seven Dilemmas and we talk about the games where they can each be found, whether on a console, computer, or tabletop. Atomic Game Theory is just a larger vehicle for that message. This talk will definitely be updated from those early days, but if you're going to be at GenCon, you can see where it all started!
On the other hand, since I am a west coast native, my home convention has always been PAX. For those who enjoy themselves a good PAX, like I do, I have also submitted a pair of panels to PAX Dev in Seattle and the brand new PAX Unplugged in Philadelphia. These are unconfirmed as of this moment, but I am still very excited!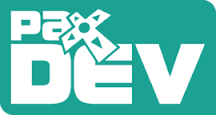 At PAX Dev, I'm planning to present A History of Betrayal, a delve into all sorts of games with traitor mechanics and other ways to betray your buddies. There will be a big focus on the themes of Trust and Reputation, plus the many different ways which games can force a betrayal. If that seems familiar, I have spent a few posts lately hashing out those topics in my brain! Betrayal is one of my favorite things to talk about (as Kenna will tell you, if you listen to basically any episode of our tabletop podcast Going Last!) To see the final presentation, you'll need to make your way to PAX Dev on August 29th and 30th.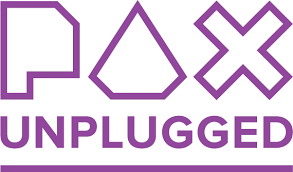 PAX Unplugged is a brand new convention focused completely on tabletop gaming, and as soon as I heard about it, I knew I needed to present some game theory! The Mechanics of Conflict is going to be introductory game theory, focused specifically on tabletop games. There's still a good bit of time before that presentation, but my plan is to highlight a lot of the major games we'll be seeing on the demo floor at Unplugged and break down some of their core mechanics to show how they drive the major game theory dilemmas. With the new expansion on its way, will I finally talk about Splendor? We'll see November 17th to the 19th!
All right, I hope that's enough ways to track down some good game theory in 2017! I hope I get to see some of you there!